How would I know if I have the right therapist?
How do you know you have the right therapist for you?
How would I know how to "train" my therapist to be able to give me what I need from treatment?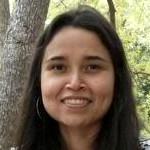 Thinking whether or not you have the right therapist can be overwhelming if you are not sure what you want or need. But think of this, you feel safe and comfortable that you share what you've never told anybody. You feel understood and listened to. You feel their support. You trust them. Do you believe they can help you? If you do not, then that might make it hard for you to want to open up.
As far as how would you how to train your therapist to help you. If you know what you need all you have to do is share this with your therapist. If you don't know then therapy is a collaborative process so both you and your therapist will work together to figure out your needs and how to best meet them.

---
View 123 other answers
More Answers