How would I know if I have the right therapist?
How do you know you have the right therapist for you?
How would I know how to "train" my therapist to be able to give me what I need from treatment?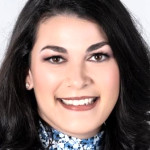 There tends to be a connection you feel with your therapist. You could also see a benefit from the suggestions/homework they have been recommending. The top thing to look for is competency. If your going for a particular issue they should be an expert in that issue otherwise you may not have the right person.
---
View 123 other answers
More Answers