How do I get over a person I fell in love with?
I know that I need to get past my feelings for this person I fell in love with, but t's so difficult to move on because he showed me feelings I've never felt before.
I feel like I don't want to be without my genuine love for him, but logically, I know I need to be without him. I can't discuss this with anybody in my life because the conditions surrounding our love are considered "wrong" by a lot of people.
How can I get myself to just move on?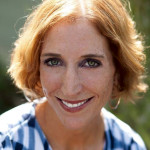 Sally high
No more coping skills. It's time to eliminate fear.
There is no wrong or right way to define a relationship. I believe each relationship we are in is an opportunity to expand and to know self on a deeper level. We are conditioned to believe that we are not valued, or worth much without the confirmation of others and the world around us.
Give yourself time and try to not go to those who are toxic and enjoy the drama of others lives as s way to avoid looking at themselves.
---
View 5 other answers
More Answers