I'm struggeling with the idea of if God real or not?
Maybe this is a stupid question, but I sometimes don't know what's real or not. If feel at times like everyone's lying. How do I know if God is one of those lies?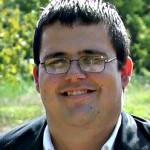 Michael Moates
I work with Anxiety, Depression, Trauma, and Personality/Emotional Regulation
There is no limit to the amount of perspectives one may take on this topic. Many aspects of this conversation, including spirituality, religion, God, or a higher force, as well as many others, each have distinct connotations for certain individuals. What I want to know is, in your opinion, the true meaning of the word "real." The notion of God is often intertwined with the things in which one believes. If you ask one thousand different individuals, you will most likely receive nearly as many different replies as there are people.

---
View 9 other answers
More Answers