How do I deal with a lack of intimacy and partner's addiction to solo sex and porn?
I believe my partner has a masturbation and porn problem. He masturbates daily, even when I am lying in bed sleeping beside him. We have sex once a week. He is rough and worries about his needs. He never touches me, and treats me like a porn star, wanting to finish on my face or chest.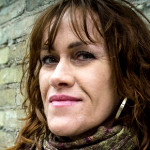 There is a lot of information out there right now about how porn is harmful...to a person's brain chemistry, to a relationship and one's ability to love, and to how men see women and sex in general. Your partner demonstrates a clear disregard for your needs. There is evidence, as you suggest, that there is addiction here. I recommend seeing a therapist who can help you sort out where to go from here.
---
View 2 other answers
More Answers