Why do I feel like I always need to be in a relationship?
I have suffered many things at home and school. We never went to the doctor to diagnose depression or anything like that, but I always feel like a part of my heart is missing. I try to fill it in with objects or, in this case, a woman.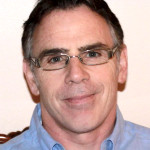 Jim Squire
Individual, Couple and Family Therapist, MDiv, OACCPP
There could be many reasons but often people feel validated when they are in a relationship, the need to be in a relationship can be related to a belief of unlovability which often stems from our childhood. The relationship sort of soothes this temporarily and the others interest or desire helps counteract the ingrained belief. There are many questions that may help understand why, how was your relationship with your mother (caregivers)? How was your childhood etc.?
Many people describe having a hole or void they try and fill with material things or people but it only is a temporary fix which usually drives the person to the next relationship, or object in hopes it will be fulfilling but it never is because fulfillment is work we need to do ourselves. This journey involves finding acceptance and love for ourselves. Once we have that we don't need to look elsewhere for fulfillment.
---
View 2 other answers
More Answers