How would I know if I have the right therapist?
How do you know you have the right therapist for you?
How would I know how to "train" my therapist to be able to give me what I need from treatment?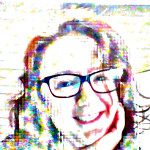 Tara Dixon
Freedom from the past, control of the present, and hope for the future
There are lots of very good therapists out there–doing all types of therapy. However, studies show that more important than the type of therapy, the biggest indicator of client success is the therapeutic relationship that develops between the therapist and client. In other words…there needs to be a 'good fit'.

---
View 123 other answers
More Answers