I'm struggeling with the idea of if God real or not?
Maybe this is a stupid question, but I sometimes don't know what's real or not. If feel at times like everyone's lying. How do I know if God is one of those lies?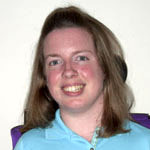 There are an infinite number of ways to look at this. Spirituality, religion, God, higher power, and many other parts of this discussion mean different things to different people. My question for you is what does "real" actually mean to you? Often, the concept of God has to do with what you believe in. If you ask 1000 different people, you'll probably get almost that many different answers.
Consider talking with friends or family about this. I would suggest, though, that you have the discussion initially with people who you trust and who you feel are willing to listen to your questions and beliefs and perhaps offer an opinion without trying to make you believe as they do. You may also consider speaking with a pastor or another religious figure. The local Salvation Army may have a link to a religious or spiritual person that leads nondenominational church services. There may be able to help you to sort through this if your friends and family do not provide a comfortable environment for you related to this discussion.
Just a word of caution. In my experience, ideas of religion and spirituality can be lead to very deep discussions with some people who are very strongly connected to what they believe. Some people do not easily separate their own beliefs from those of others. When initiating conversations about this, try first asking whether someone would be comfortable discussing religion or spirituality. A second question may be whether it is okay with this person you are talking to if you have different beliefs or opinions.
As far as whether God is real or not, consider trusting yourself and what you learn, feel, and believe as you work through this process.
---
View 5 other answers
More Answers