I'm struggeling with the idea of if God real or not?
Maybe this is a stupid question, but I sometimes don't know what's real or not. If feel at times like everyone's lying. How do I know if God is one of those lies?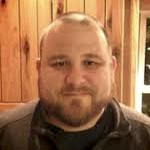 The way that I see it is that Humans have always been afraid of life and death, historically we have always tried to understand life, we try to organize it, categorize it, explore it, and we've built up this system, our system and societies system around us to help us define what life and (death) is, this system or way is not real but only a perception of our own value judgements, it is, no matter how you try to argue it, a false system of conditioning, humans have a finite mind and a finite mind cannot ever hope to understand an infinite mind of which a god would be. God has been developed over time as a security blanket for our child-like selves, the world is a beautifully brutal place and what is more reassuring than a master that will take care of us and show us the way. On Earth alone there are thousands of gods and even many more systems of thought, economics, societal structures and so on, it is almost as though it were a supermarket with so many choices, we have more choices in gods than we do flavors of ice cream at Baskin-Robbins, so then I ask you, "which one is real?, and "what is real?"

---
View 5 other answers
More Answers