What are the long term effects of losing one's adopted mother?
The birth mother attempted suicide several times while pregnant. The adopted mother was terminally ill upon adopting the baby and died when the child was just over one year old. The adopted father then remarried to a physically, psychologically, and emotionally abusive woman. The child was placed in foster care at 11 years old.
What might be the long term effects on an adult with this childhood history?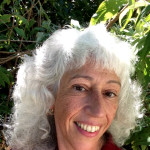 The true answer is, "no one can really say with certainty".
The variables are the way this child absorbs and adjusts to these significant changes in their life. All anyone can do is guess at this point and there's no good reason to guess.
The only general certainty is that the adult whom this child becomes will have had a profound encounter with the biggest types of human losses a child can go through.
Some people become great teachers, therapists and philosophers who have this background. Some give up on life and hide away from others.
The best anyone could do who knows this child is to offer love bc this is the greatest guarantee to show there are good people on this earth.
More Answers