How would I know if I have the right therapist?
How do you know you have the right therapist for you?
How would I know how to "train" my therapist to be able to give me what I need from treatment?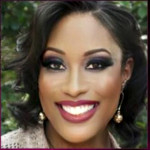 The therapeutic relationship should be collaborative. The client is the expert on their life, and the therapist is the expert on helping the client to develop their sense of being. Growth occurs as a result of challenges. Therefore, I would suggest not looking to train the therapist, but rather to find one that will help you develop into the you that you desire to be. Finding the right therapist is like finding a pair of black heels. Not just any black heels will do. But when you find them, you just know that your search is over. It is also wise to expect that they won't always feel comfortable.
---
View 123 other answers
More Answers