How would I know if I have the right therapist?
How do you know you have the right therapist for you?
How would I know how to "train" my therapist to be able to give me what I need from treatment?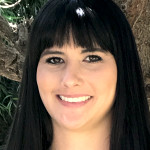 The therapeutic relationship is such an important aspect of the process toward healing. Feeling comfortable enough to be vulnerable is a good starting place. Understanding your own goals for therapy, outcomes you hope to get from it, and the approach you need from your therapist. Each therapist is unique and have their individual styles and theoretical orientations they align with. Open and honest communication regarding what you are hoping to get out of therapy and asking questions from the start of therapist to better understand if their theoretical approach will be helpful to you is a good starting place. Knowing and trusting yourself that if it is not a good fit that it is okay to seek therapy from another provider.
---
View 123 other answers
More Answers