How would I know if I have the right therapist?
How do you know you have the right therapist for you?
How would I know how to "train" my therapist to be able to give me what I need from treatment?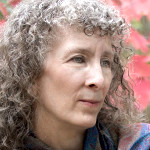 The therapeutic relationship is an essential part of effective therapy. Your therapist is right for you if you feel comfortable enough to talk about anything. You should also feel like you are making progress. A therapy session is more than just chatting with a friend. If your therapist is a good fit for you, you will be able to talk about seeing things from different perspectives so you can make decisions that are right for you.

It shouldn't be necessary to "train" your therapist. However, you should be comfortable enough to let them know if they aren't meeting your needs. If your therapist is a good fit, they will be happy to make changes to meet your needs. If they don't feel qualified, they will refer you to another therapist they believe will be better able to help you.
---
View 123 other answers
More Answers