Why can't my mom ever be proud of me?
She constantly tells me what I am doing wrong. For once, I want her to be proud of me. It's like no matter what I do, she does not have one nice word to say to me. She is always hateful towards me and always has been.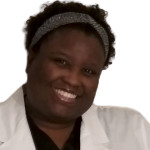 The sum total of your value and worth does not get to be decided or measured by how your mother feels about you. Ideally, she would be supportive but that does not seem to be the case. Providing yourself with love, acceptance, validation, and knowing your worth and that you are valid despite her. She could have her own demons she is fighting and projecting (taking them out on) you.
Typically whatever people throw at us is more of a reflection of them verses about us. When she says something that hurts you, rewrite it in your mind, and for your own sake mentally proves her wrong. I hope you can detach from the negative words she projects to you and see the great person you are at your very core, by your very existence. These two videos could be of great support.
---
View 2 other answers
More Answers