Is it wrong for me to be attracted to my girlfriend?
I'm 15 and my girlfriend is 14. Am I a pedophile because I'm attracted to her and she's under 18?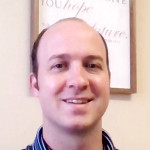 The short answer is, NO! It is not wrong for you to be attracted to your girlfriend. You are a perfectly healthy person. When puberty hits, hormones start changing and it is a natural to be interested and attracted to others. It may feel wrong, especially if you are a Christian and have grown up in that home due to the messages that are sometimes sent your way. But as a Christian myself and a counselor, I remind people that every human is made with a very similar biological make-up. If humans did not have an innate attraction to others, then the human race would not survive because we would not marry or have children.
You are not a pedophile!
---
View 7 other answers
More Answers