How would I know if I have the right therapist?
How do you know you have the right therapist for you?
How would I know how to "train" my therapist to be able to give me what I need from treatment?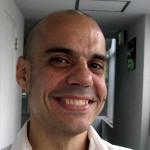 The right therapist is [a] man or woman with whom you see an immediate and continual improvement in your issue, up until the point when you no longer need them anymore.
Think of them as a mechanic who should be able to fix your car relatively quickly; and, if he doesn't fix it, you fire him :)

---
View 123 other answers
More Answers