How would I know if I have the right therapist?
How do you know you have the right therapist for you?
How would I know how to "train" my therapist to be able to give me what I need from treatment?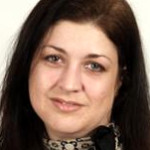 The "right" therapist is a combination of expertise in the areas where you require, and fit as far as how comfortable you feel in speaking and sharing with that person. People generally are quite good at determining whether or not someone fits well with their personality and style; and another key to know whether therapy is working is to ask yourself: "Do I see that changes have come about since working with this therapist?" Do I feel better? Am I reaching goals that I set at the onset of therapy? Are difficult situations becoming easier by how I handle them? Training a therapist really isn't necessary, as all it requires is open and honest communication in order to give effective feedback that will in turn be helpful to you and your goals.
---
View 123 other answers
More Answers