How would I know if I have the right therapist?
How do you know you have the right therapist for you?
How would I know how to "train" my therapist to be able to give me what I need from treatment?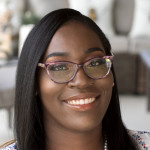 The right therapist can sometimes be tricky especially if this is your first experience seeking mental health services or assistance. Finding the right therapist means considering what issues you would like to address and which therapists has specialities in what you are seeking.
When searching for a therapist reach out to those in your support system who have had experiences with a therapist and find out their likes and dislikes. Use some time looking via search engines for therapists in your area and allow your curiosity to lead you to therapists directories where therapists are displaying their philosophy of how they help client's heal. Consider whether gender and race/ethnicity is a preference and who you would feel the most comfortable with sharing your concerns that "gets you." Also do not hesitate to ask about free-consultation calling services that further allow you the opportunity to provide a bit of information about yourself and allows you the benefit of asking additional questions about the therapist, their services and offerings and whether you are ready for treatment or rather search for other options.
In regards to "training" your therapist, remember that therapy is a collaborative approach involving both client and counselor. This will depend on your needs, goals for therapy and the overall objectives. A licensed therapist that is trained will be knowledgeable to assist you in your journey through treatment. As a trained therapist, one will assist in clarifying of your current situation(s), work out past experiences that may hinder your improvement and provide the necessary skills to assist in your progress throughout. If you believe that you are not receiving these things voice your concerns with your therapist, ask for recommendations and/or referrals for a better fit. That's perfectly okay!
---
View 123 other answers
More Answers