How would I know if I have the right therapist?
How do you know you have the right therapist for you?
How would I know how to "train" my therapist to be able to give me what I need from treatment?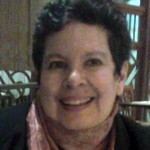 Audrey ONeal
Bi-lingual Psychotherapist and HeartMath Certified Practitioner
The question about identifying the right therapist is a compelling one to be sure. The therapeutic relationship is based on trust and confidentiality is the cornerstone of the profession. Therefore, it is essential to seek a therapist who practices ethically, is empathetic, and has the capacity to be objective as well as non-judgmental. It is also important to seek a therapist who specializes in your particular issue and has clinical experience as well as a passion in striving for toward the best outcome. You will not need to train your therapist as a competent therapist will help you explore the sources of your distress, or limitations in your belief system and so forth. A competent therapist will be able to suggest a variety of treatment approaches and together you will decide which approach is best for you. However, you also have to decide what kind of therapist you envision being comfortable with. Some clients prefer a more directive approach and others a more collaborative one.Most therapists offer a consultation which is a good opportunity to ask questions and get a sense of the therapist's treatment approaches, training, credentials, style, ideas and so forth. You may be able to gauge from the consultation whether or not you are a good fit.
---
View 123 other answers
More Answers