How can I tell if my spouse had sex with a prostitute?
My spouse visited the red light district a couple of years back in Amsterdam. After he got back from the trip he got me tested for stds. In the aftermath he has provided multiple versions of what happened, from having a total blackout to being touched by a prostitute. How do I know if he had sex?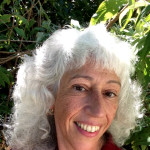 The only two people who know the answer to your question are your husband and the prostitute.
The question you did and can answer is the reason you would doubt your husband, which is bc of his multiple stories.
Ideally your husband cares to restore your sense of confidence in the stories he tells you.
If you state your doubts and your interest for the truth, ideally he will produce enough evidence of the truth so you will have facts and can make sense of them. Hopefully the two of you will do this sense making together, especially if he did have sex w the prostititute.
If he's unwilling to care about restoring your trust in him, then this is a different problem entirely.
---
View 12 other answers
More Answers