My fiancé's ex-husband shows up unannounced
he just walks in the house whenever he wants to see his kids. My fiancé tells me it makes her angry and doesn't like it, but she seems afraid to say anything to him about it for some reason. Is it okay for him to do this?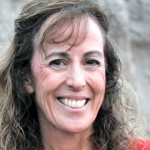 Pamela Suraci
Build on your strengths, grow in your challenge areas and improve your life!
The obvious answer is no, it's not okay. There are other you should be asking though. You said your fiance "seems afraid" of her ex. Did you ask her about that? Is there a reason he still has a key to the home? Has there been any discussion of appropriate boundaries? I work with a lot of people parenting from different households and the stickiest spots are the ones that have not been discussed. There is obviously conflict there or they wouldn't have split, but your fiance and her ex do need to stay aligned for the kids and that can't happen if she feels fearful or resentful. If she doesn't have a problem with his barging in, clearly you do (and who wouldn't? He's not YOUR ex!), so you and she need to have some agreements around his access to the home.
If she is afraid to bring up the discussion then I strongly recommend that she and the ex get some help with a good therapist. The kids health, your health and hers, and the health of your relationships in the family depend on it!
---
View 3 other answers
More Answers