How would I know if I have the right therapist?
How do you know you have the right therapist for you?
How would I know how to "train" my therapist to be able to give me what I need from treatment?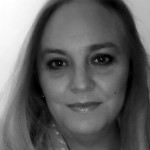 Ingrid d'Aquin
I am offering new possibilities in life. I help people find RELIEF and HOPE..
The most important thing is it has to feel right. While that sounds vague and not very scientific it is the most important part of therapy. Us counselors call it therapeutic rapport and without it therapy is not very effective. You want to know you can trust your therapist, that you are not being judged, that they respect your privacy, that you feel comfortable talking to them about the good and the bad. You want to feel heard and know you therapist is genuine . Not all therapist are a good fit for everyone. Go with your gut :) As an added note I recommend going with a therapist who has done their own therapy!
---
View 123 other answers
More Answers