How would I know if I have the right therapist?
How do you know you have the right therapist for you?
How would I know how to "train" my therapist to be able to give me what I need from treatment?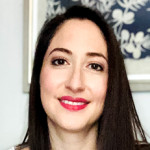 The most important thing about finding the right therapist for *you* is determining whether you feel comfortable, relaxed, or at ease speaking with them. It's normal to feel a bit nervous the first time you meet with them but if you don't feel more comfortable by the end of the first couple of appointments, maybe it's not the right person for you. I think about it the same as meeting any other person/friend, we sometimes click with some people and not others. It's just a part of being human and finding people that we seem to feel at ease with, so if the first therapist you try isn't a good fit, try with someone else! Once you start, I would also encourage you to be as open as you feel comfortable saying what you're hoping to get out of going to therapy. That's the best way for your therapist to know what you're looking for and if they can provide it to you. All therapist are different in what they can do so talking about this at the beginning can lead to a fruitful conversation about your goals for therapy and how to best achieve them!
---
View 123 other answers
More Answers