How would I know if I have the right therapist?
How do you know you have the right therapist for you?
How would I know how to "train" my therapist to be able to give me what I need from treatment?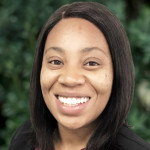 The most important part of therapy is finding a therapist who is the right fit and you feel you can connect to. Feeling comfortable with your therapist and feeling that you can be vulnerable is what will assist in helping you find what you want out of therapy. It also sounds like discussing with a potential therapist your expectations for therapy. Also, I would read up on what the therapy process is like so that you are aware of the role the therapist is supposed to play in your life. As long as a therapist is ethical and not breaking any ethical practices, find someone you connect with and can share with.
---
View 123 other answers
More Answers