How would I know if I have the right therapist?
How do you know you have the right therapist for you?
How would I know how to "train" my therapist to be able to give me what I need from treatment?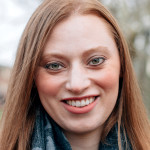 Kayla Moore
Counseling for Innovative Millennial Professionals and Couples in Tacoma, WA.
The most important agent of change in therapy is your relationship with your therapist. It is so important for you to find a therapist that you trust and feel comfortable enough to just lay everything out there and be vulnerable with. Therapy is really building a safe and healthy relationship with a professional that can then help guide you in some of the most intimate and emotional parts of your life. This relationship does take time to build, but usually you can get a sense of a therapist's personality and approach from their bio and website. Once you have found someone that you think you could really connect with, then it's about looking at do they have the expertise you need. Do they have training in relationship counseling or in working with anxiety, depression, or trauma? It is important to find an expert in the field so you are getting the best care possible...just like if you were to go to a general family doctor versus a specialist. I hope that is helpful!
---
View 123 other answers
More Answers