I'm very depressed?
I'm very depressed. How do I find someone to talk to?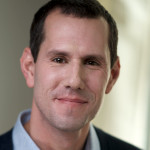 David Klein
Humanistic, LGBT-Affirmative Psychotherapy for Individuals & Couples
The first step, which you've taken, is actually wanting to talk to someone. It's a great sign that you are seeking to reach out for help. And there are therapists everywhere (there are even therapists online, so you don't have to be that close to them or their office.)
There are several sites that I refer people to to begin the process of looking for a therapist. I usually have them start with psychologytoday.com. Once there (there is a therapist directory), you can narrow choices down by ages that they work with, insurance they accept, depression as an issue they focus in, etc. You can also narrow down by therapist's modality, but that can get complicated if you aren't too familiar with the various theoretical approaches. It's important that you find someone that you feel understands your situation. That might mean that they identify an issue you are having in their profile, or on their professional website. But, you should try to meet a couple of different therapists if you aren't quite sure. It can be challenging that first session, but your best (note, not "THE best") therapist will help you feel comfortable (or as comfortable as possible, given therapy can be uncomfortable especially at first) and understood from the get-go.
I have found that asking friends or family for names and recommendations Is also a common way to find a therapist, because it can come from a trusted referral source. But remember that we are all different, so what works for one might not always be a good fit. And again, it could take a couple of first sessions with different therapists to know if someone is a good fit (sometimes, it can take a few sessions.) And if there is no one around that can give a name or two, then searching online is quite common and can yield positive results.
And try not to give up! Finding a therapist is not easy, but finding a good one for you is extremely rewarding.
---
View 8 other answers
More Answers