Can a therapist have a client admitted to an eating disorder treatment center if the client does not want to go?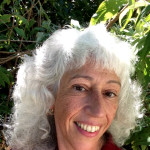 The answer varies depending on what State you are in, whether the eating disorder treatment center is part of a larger psychiatric facility, and the diagnosis which the therapist states describes your psychological and emotional condition leading to the decision to admit.
Also keep in mind that all practitioners have license to judge whether or not a person fits a category of psychological problem.
This is adds another variable to the answer of your question.
Basically, there are many variables and not one definite answer to your question.
---
View 2 other answers
More Answers