How do I get out of an abusive relationship?
I've been with my boyfriend over 3 years. He cheated on me and the woman is now pregnant. He is physically and mentally abusive towards me. I have attempted to talk with him in order to resolve our issues; however, he never wants to talk and often blames me for everything.
I'm always there when he needs my help. He tells me although I help him doesn't mean that I am a good person. He always discredits me as a woman and it's hurtful. I spend most day crying and feeling lonely. I am unhappy and unsure of what I need to do.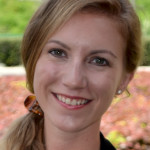 That sounds like a very hurtful situation. Unfortunately, without a batterers intervention course or a desire to change, the abuse cycle is unlikely to stop. I do not recommend that you try to leave on your own due that being the most dangerous time when in an abusive relationship. As an abuser, his goal is to control you whether it's through mental or verbal means. I recommend that you contact a domestic violence shelter in your area. I have worked closely with Harbor House of Central Florida and know they provide housing, transportation, and any other needed resources to women leaving an abusive relationship. There is help out there and you are not alone. If you need any additional resources in your area, please don't hesitate to contact me. 
More Answers