How do I deal with bullying at school?
I've been bullied for years and the teachers have done nothing about it. I haven't been diagnosed with depression, but i have been extremely sad for years.
How can I deal with being bullied at school when the teachers won't help?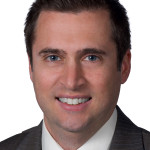 That's a very difficult situation that you are in. But you are not alone. I have several school-aged clients who find little to no assistance from their teachers at their schools regarding bullying.
There are a few options that are available to you to help deal with being bullied at school. One option that I would suggest is for you to talk to your support network. Friends and family can sometimes be good sources of support. Another option would be to speak with us about your counselor, if you have one. And third, there are some excellent online sources of support regarding the bullying at school (www.stopbullying.org).
---
View 3 other answers
More Answers