I get verbally abused everyday by my parents in front of my child and I cannot take it anymore
I'm being verbally abused on a daily basis by my parents in front of my child. I feel like I'm trapped and I have no escape. I feel like I have to listen to the horrible things they say and just take all of it.
I need some way of learning how to cope with listening to it especially since I have nowhere else to go. I feel very emotionally drained How can I deal with this?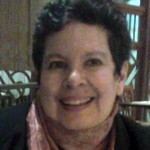 Audrey ONeal
Bi-lingual Psychotherapist and HeartMath Certified Practitioner
That is unfortunate that you are being verbally abused and that the experience not only impacts you, but also your children.It is understandable that you would be overwhelmed as the stress you experience may trigger depleting emotions. Author, Victor Frankel advised others that in difficult situations that one cannot control, it is best to focus on controlling one's reactions to the situation. One way to approach this may be to think about the good that may emerge from the situation regardless of how tough it is.
---
View 10 other answers
More Answers