How can I wake up without having an anxiety attack?
I have these dreams of men, and they always seem to try to hurt me. It's gotten so bad that I first wake at 4:30, then 4:45, and finally stay awake by 6:00. I'm always the last one to fall asleep and the first to wake. I hate falling asleep. The longest I've went without sleep is three days.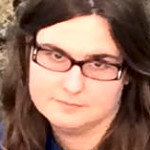 That is awful! I am sure you are ready to start getting some rest. It's normal for us to wake a few times in the night, however, when we are dealing with high anxiety or stress, those times can turn into being up most night. Given that you are having these repeated dreams, I am wondering what might be going on in your life either now or in the past that could be triggering stress or maybe memories. It can help to draw the dream out in the morning or even to look for metaphor. In the long run, seeking counseling can help you sort all that out
In the meantime, self-soothing strategies may help you in the night when you wake and can't get back to sleep. This can be anything with your senses----getting a snack like tea and focusing on that taste, smelling something pleasant, listening to some relaxing music, looking through a magazine, taking a shower. Anything you can think of that might help you relax. If it involves needing to get up, that's okay! Getting out of bed can actually help you get out of that mind space and helps you associate your bed with relaxation/sleep vs anxiety making it more likely you will fall asleep once you lay down.
---
View 2 other answers
More Answers