My mother is trying to control my life and I don't know what to do
I am in my early 20s and I still live with my parents because I can't afford to live alone.
My mother says that if I live under her roof I have to follow her rules. She is trying to control my life. What should I do?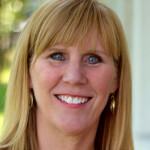 That is a really tough situation that a lot of young people are experiencing right now. The first thing to under is that you can't change who your parents are and cannot change their behavior. The thing to keep in mind is that you can control your responses and actions.
You may need to keep living at home with them for the next few months or years and the best way to do this is to have a plan. The second thing is to keep in mind that their controlling behavior is most likely not about based your behavior. Controlling parents are often driven by their concept of what will keep their children safe and happy. Unfortunately this is not always accurate but keep in mind it is not a personal attack.
There are ways you can deal with controlling parents – and most of them require creating a plan of action.
Examples of action plans:
Decide in advance how you'll calmly and rationally respond to your parents when you feel they're trying to control you
Arrange to phone a friend or trusted adult when you feel like you're losing control
Talk in person to an adult you trust. There aren't any quick tips on how to deal with parents who want to control you; you need to find strategies that are geared to your specific family situation.
Get specific coping tips from books about family dynamics, such as:
Toxic Parents: Overcoming Their Hurtful Legacy and Reclaiming Your Life by Susan Forward
Cutting Loose: An Adult's Guide to Coming to Terms with Your Parents by Howard Halpern
A counselor can be a good resource and provide support and guidance about issues addressing normal growth and development during periods of transition.
---
View 7 other answers
More Answers