How can I find myself again?
I just don't know what I want in life anymore. I'm can't figure out what it is that is keeping me distracted and unfocused. I can't put things into perspective at all. I'm just stuck, and I'm disappointed with my lack of accomplishments.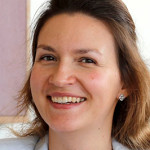 Viktoria Ivanova
You are a warrior! Every day you wake and face the excitement and challenges of the world. At times, we all need a guide to get us through the tough times on our life journey. Together, we will decipher mysteries of life.
Thank you for sharing! It can be very disorienting not to know what you want and where you are headed. Sometimes we are so focused on something we haven't achieved yet or on comparing ourselves to others that we lose touch with what we actually want and need. At times like this, it's important to go back to basics.
Try out this simple exercise, take a few minutes to write down all your present responsibilities. For example: make meals, complete homework...etc. Then in the column next to it, write down the things that you do for yourself to recharge yourself and to enjoy your time.
Is your list of responsibilities way longer than your list of stuff you do for yourself? It is easy to get lost in the sea of responsibilities and disconnect from what you want and need. To fix that, write another list of things that you enjoyed doing in the past for yourself and start incorporating them into your schedule on a regular basis. This will help you re-connect with yourself, and bring focus and clarity to your life.
---
View 4 other answers
More Answers