Is there anything I can do about my depression and anxiety?
I have been dealing with depression and anxiety for a number of years. I have been on medication, but lately my depression has felt worse. Can counseling help?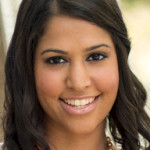 Thank you for asking this important question. I find that there are three steps to getting ready for treatment.
Step one is expressing interest in wanting to receiving treatment for the outcome of positive behavioral change. Congratulations you did the first step! You are showing your readiness to start counseling by asking this question.
Now the second step is to find a counselor who specializes in treating clients with Anxiety and Depression. The therapeutic orientations I have found to be helpful in treating clients with Anxiety and Depression are a combination of Cognitive Behavioral Therapy with Mindfulness, and Solution Focused Brief Therapy. Receiving meditation for your symptoms if part of the treatment, and the other part is receiving counseling to increase your resilience for future events. Research has found that medication and psychotherapy treatments together shows the most effective outcome for Depression.
The third step is to increase your positive self-talk to motivate yourself to attend treatment. As counselors, we are aware of the anxieties and fears that are associated with talking to a new professional for the first time. However, remind yourself that you are doing this to improve your well being.
I hope this was helpful, and good luck with your treatment journey.
---
View 3 other answers
More Answers