How do I deal with bullying at school?
I've been bullied for years and the teachers have done nothing about it. I haven't been diagnosed with depression, but i have been extremely sad for years.
How can I deal with being bullied at school when the teachers won't help?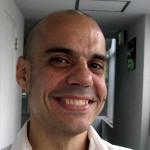 Teachers don't do anything about it due to liability of the school (school and faculty would get sued and have claims made against them); wouldn't expect much out of them;
Couple things:
1) Realize that bullies accuse others of the very crimes they are doing themselves;
2) Bullies aren't actually all that weak as others have said, but do not stand up against constant pressure of truth-telling;
3) Research yourself, or pay someone, to locate the bully's mother and father, and let them know what you have experienced (by way of text, phone, letter, etc.);
4) Access your own mother and father and tell them what you have experienced, and see if they will help;

Long term, society must return to a more masculine way of being such that these sorts of troubles are dealt with at the home :)
Learn to be man/woman, and watch the magic happen.

---
View 3 other answers
More Answers