I want to feel more comfortable around people
My son was diagnosed with autism a few years ago and I stopped working so that I could take care of him. I also was dealing with an abusive relationship (mentally, physically, and emotionally). Now I live like a recluse and I always feel nervous around people.
How can I feel more comfortable around other people?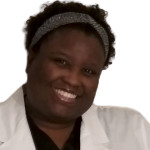 Take small steps each day. Go around a few people, take a walk, and smile or wave at others. Strike up a conversation in the grocery aisle. Think of topics you enjoy and would like to share, could talk about, to break the ice. Maybe call some friends you once had and reconnect. Go at a pace that feels comfortable and in time you could release the reclusive energy to embrace a more social you. This video could be beneficial also.

---
View 8 other answers
More Answers