How would I know if I have the right therapist?
How do you know you have the right therapist for you?
How would I know how to "train" my therapist to be able to give me what I need from treatment?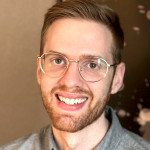 Zach Leezer
It's hard to live a happy life if you constantly bully yourself. You would never dream of calling your loved ones "failure," "worthless," or "incompetent," yet you call yourself those things every day. Let's talk about that.
Studies show that the most important determinant of success in therapy is the quality of the relationship between therapist and client. It is very important that you find the right therapist for you. If you feel that your therapist understands you, doesn't judge you, or is someone you can trust, these are all good signs that you have found the right therapist for you. It may take a few sessions for you to know whether you're in the right place or not, but if you decide it isn't working for you, there is no shame in telling your therapist. We want you to get the care you need, and we know we can't be the right fit for everyone.
---
View 123 other answers
More Answers