I don't know if my ex-boyfriend is using opiates again
My boyfriend and I recently broke up. One week, we were fine, and the next, he told me he needed space. He completely deleted me out of his life. He does have an opiate addiction. He claimed he was sober, but since we've split, I've heard many lies from him. Could he be using again, and does this addiction affect the mind?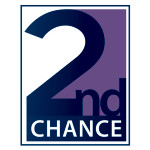 Studies have proven that addiction affects the brain, there are many coping skills that addicts use to enable their addiction as well. I would recommend that you speak with someone abut your relationship and your concerns. Not only so you can have more clarity in the situation but we often tend to gravitate around or toward the same types of individuals. Being more aware of your relationship will help you in the future when re-engaging in personal relationships.
More Answers