What's the best way to handle my spouse's narcissism and bipolar disorder?
He is always telling me our fights are only and all my fault, he bashes me to our young child, and he is addicted to a few substances.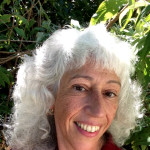 Strengthen your own belief in your right to a decent life and respect of who you are.
From the brief description you write, your husband has very limited capacity to recognize how others feel and even less capacity to empathize with the person.
The best you can do is convince yourself of your own worth and associate with others who believe similarly about your qualities.
---
View 1 other answer
More Answers