I always fear that people are judging me
I know this fear doesn't make sense. How can I overcome it?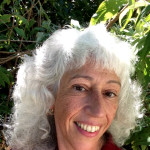 Stop caring about what you imagine people are thinking about you!
Really this is the simple and complicated answer to feel better about your situation.
Maybe someone is judging you, maybe someone isn't judging you.
Until the person tells you directly what they don't like about you, there's nothing you can do.
It is okay that the fear doesn't make sense, most fears don't make sense.
---
View 2 other answers
More Answers