PTSD is impacting my whole life
I have PTSD. The side effects are really bad and have impacts on sex, anger and my relationships. I even lost my job month ago.
How can I get my life back?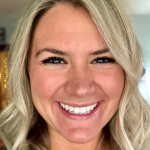 Sounds like you are really experiencing a rough time. I applaud you for recognizing the need for change. Healing is possible! Find a good therapist you feel safe with who specializes in trauma and PTSD. They will work with you to help you learn healthy coping skills, feel safe in your body again, manage emotions, and improve your relationships.
---
View 7 other answers
More Answers