My new husband constantly talks to himself
However, it seems as though he is really talking to someone other than himself. I have even accused him of having a secret phone. Is he trying to make me crazy on purpose, or is he really talking to himself?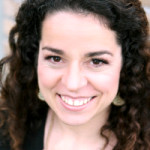 Rebecca Wong
Relationship Therapist & Connectfulness Consultant
Some people simply talk to themselves as a way of processing information. Have you checked in with your husband about this in a non-accusatory way? Something like "Hey babe (or whatever sweet name you typically use), I'm so curious what that's all about? Do you notice that you are talking out loud?" Chances are it's just how he thinks things through and is not at all about trying to make you crazy, it's just one of his quirks you'll grow to endear. Early married life is a time full of discovering one another's quirks!
More Answers