I feel really uncomfortable around other people
When I'm in large crowds I get angry and I just can't deal with people. I don't really like other people (I prefer animals) they make me nervous and scared.
I lay awake at night thinking and having conversations in my head and i almost always end up making myself feel terrible and crying, I have more conversions in my head than I do with actual people.
I don't know what's wrong with me and why I feel this way. What should I do?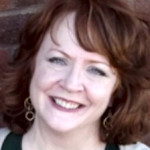 So amazing that you are aware of your social anxiety and distress with others you are in relationships with. You have taken the first step toward a journey of healing!
Secondly, make an appointment with a therapist who specializes in neurofeedback and biofeedback treatment. A test is needed to determine which areas of your brain are 'on' and which areas of your brain are 'off'. Then it will be focused treatment which will speed your healing.
---
View 3 other answers
More Answers