PTSD is impacting my whole life
I have PTSD. The side effects are really bad and have impacts on sex, anger and my relationships. I even lost my job month ago.
How can I get my life back?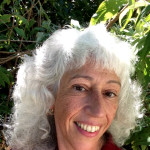 Slowly is the rate at which you'll get back your life.
Being traumatized means not feeling safe in almost all areas of life.
Be patient with yourself as you try to regain trust that people will not harm you and will be sources of satisfaction in your life.
It is possible that the trauma in your life requires such great attention on your part to your own inner emotional safety that you are better off with a less intensive job than the one you recently lost.
Try to prioritize restoring your emotional and psychological health. With this as the top area of your attention then you may have an easier time to accept a lesser degree of involvement in your work and relationships.
When you feel angry, try to examine if underlying the anger are feelings of stress, fear, insecurity regarding your position in relationship to the person toward whom you feel angry. Anger is often the surface reaction to more destabilizing emotions like fear and insecurity.
Gradually by nurturing and comforting yourself, living at a pace which is uniquely comfortable to what and how much you can handle, you'll regain your trust in both yourself and relating to others.
---
View 2 other answers
More Answers