I'm very depressed?
I'm very depressed. How do I find someone to talk to?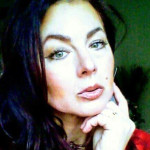 Dr Traci Kochendorfer
Time for you to " Claim IT" with over 15 years in health and wellness, Ph.D Psy.D D.D. F.P.L.C. recognized on TV and Magazines,
Silly you took the first step to "claim it" you are by posting on here. All of us are here to help.
---
View 9 other answers
More Answers