Can a therapist have a client admitted to an eating disorder treatment center if the client does not want to go?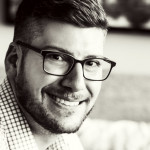 Short answer: No.
Long answer: There are few instances where a therapist can break confidentiality and have a client involuntarily admitted to a treatment center. The therapist would have to believe the client is a danger to themselves or others or gravely disabled, at which point they would place a mental health hold. The client would be much more likely to end up at a residential treatment center for suicidal ideation than an eating disorder treatment center.
If you or someone you know is struggling with an eating disorder an outpatient therapist can help. If the client is not appropriate for an outpatient level of care the therapist would recommend a more intensive treatment level.
---
View 2 other answers
More Answers