How can I be interested in the same sex after nearly 40 years of being straight?
After 40 years of being straight, how could I now find myself interested in people of the same sex? I have had a few same sex encounters of my own doing.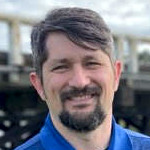 Sexuality is normally formed during adolescence. It would be extremely rare for someone to develop feelings of same-sex attraction later in life. I would explore whether the attraction you are experiencing is sexually-based or intimacy-based. Perhaps you are craving a close, emotionally intimate relationship with the same-sex, but have somehow sexualized that desire. People often short-cut emotional intimacy for sexual intimacy. This would be something to explore with a counselor.
---
View 17 other answers
More Answers