Why can't I get an erection with my girlfriend?
I love my girlfriend so much. I get an erection even just thinking about her or seeing her. But the two times we tried to have sex I couldn't get an erection. We've only had sex once and it was a long time ago.
Why this is happening and what can I do about it?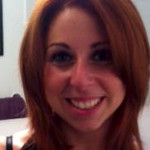 Sexual desire seems to be straightforward - I like someone and I become aroused at the thoughts of being intimate with them - but that idea does not always take into account other factors.
Stress can have a huge effect on our body and how it performs. When we are overstressed, for example, we often find ourselves ill at the same time. Can you think of any part of your world that may be causing you some additional stress? Additionally, focusing on your erection may also be increasing the level of stress you feel about being intimate, which could also effect your ability to get and maintain an erection. While this may seem counter intuitive, it makes sense in the word of stress!
Finally, it's never a bad idea to follow up with your doctor, as well. You did not mention your age or sexual history outside of this relationship, but it is always a good idea to check in with medical staff to make sure there is nothing physically responsible for changes in our body, as well.
---
View 4 other answers
More Answers