How would I know if I have the right therapist?
How do you know you have the right therapist for you?
How would I know how to "train" my therapist to be able to give me what I need from treatment?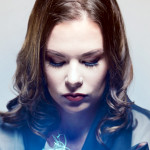 Setting expectations for treatment at the very beginning would help you to know if you have found the "right one" for you. This is how you'd address "training" your therapist to give you what you need. However, the therapist is not there to fix you, that's your job. A therapist is another set of eyes on your life and the presenting issues you come in to discuss. Sometimes you may not like what the therapist has to say, and just maybe that is what you "needed" that day. Therapy also takes time, it's not a quick fix. If there's a certain type of therapy you'd like, then again you'd discuss that in the very beginning.
---
View 123 other answers
More Answers