Why does it feel as if self-harm is an addiction?
I self-harm, and I stop for awhile. Then when I see something sad or depressing, I automatically want to self-harm.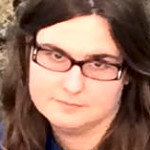 Self-harm has a way of becoming a go-to method of coping. When we get stuck using self-harm as a way to deal and manage emotions, when something serious happens it totally makes sense that that will be one the first things to go through the mind. It is its own kind of addiction. There is a therapy, DBT or, Dialectical Behavior Therapy, which focusing on giving you new tools to get through hard times, understand and manage your emotions, to stay present and to deal with relationships. This one of the most effective interventions there is for self-harm. If you are interested in DBT, reach a local therapist in your area and ask if they do DBT or can recommend you to a DBT program. This can help immensely. Self-harm recovery is totally possible, but it is definitely hard work!
---
View 1 other answer
More Answers